Surgical Assisting Team
Our surgical assistants have combined experience of 50 years! They are all EFDA and radiology trained. They always look forward to meeting new patients and developing great relationships with them. Our clinical team has the innate ability to have a comforting and reassuring bond with patients.
Joleen - Surgical Dental Assistant
Joleen joined our team 20 years ago. She oversees our clinical inventory and also works closely with our patients with her reassuring demeanor and comforting spirit. Joleen has also been an LPN since 1981. She loves animals and enjoys spending time with her family.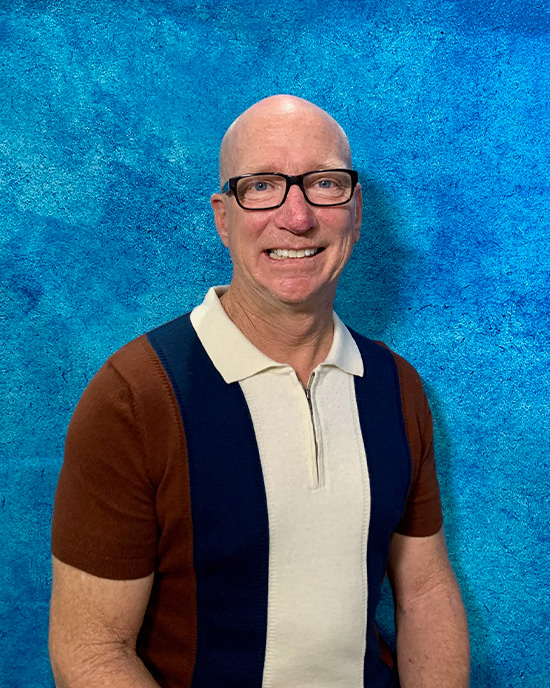 Raymond - Surgical Dental Assistant
Raymond wears several different hats here. He is our IT specialist, Treatment Coordinator and also brings a great level of support to our patients as a certified dental assistant. Raymond joined our team full time 3 years ago.
When not here at LP, Raymond enjoys cycling, fishing, drag car racing, golf, ATV's and tending to his small farm animals.
Marisol - Surgical Dental Assistant
Marisol is a graduate of Traviss Career College of Dental Assisting. She has the wonderful ability to communicate well with our patients regarding treatment plan and care via her Spanish language skills. When not here with her LP family, she enjoys spending time with her own family and participating in her church community.
Tracy - Surgical Dental Assistant
Tracy has been an EFDA Dental Assistant since the year 2000. She has experience in General Dentistry as well as the specialties of Endodontics, Oral Surgery, and Periodontics. Her periodontal experience spanned a period of several years with us at Lakeland Periodontics before she took on the role as full time mom. We are so blessed to have her back in the LP family. Dentistry is definitely her career passion and she loves her role here which is evident with her kind and caring demeanor.
Tracy was born in Michigan and moved to Florida in 2001. She enjoys spending time with her family and being at the beach.
Bridget - Sterilization Tech
Bridget has been with our team now for almost 2 years. Her excellent organization skills help her keep all of our behind the scenes projects organized and smoothly run. When not in the office, Bridget enjoys spending time with her family and time at the beach.
Hygienists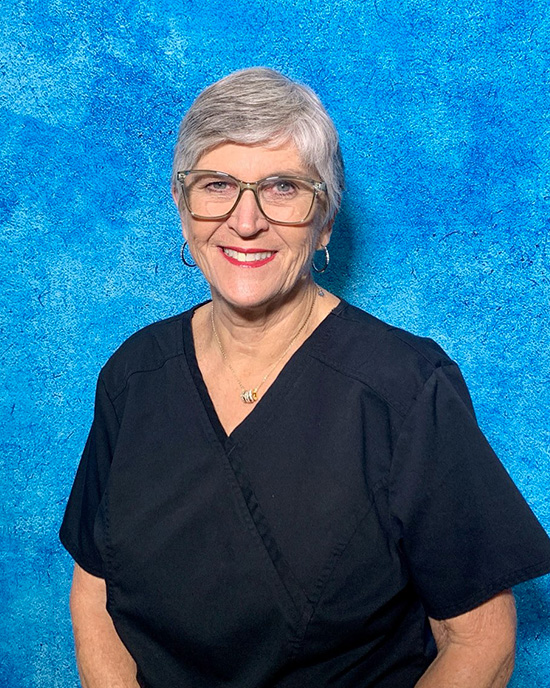 Deborah – Registered Dental Hygienist
Deborah started her career in Dental Hygiene in 1981 after graduating from St. Petersburg Junior College. She initially practiced her long awaited career in Germany. She returned to the US three years later to continue her profession. Her passion for her role here at LP is evident with the high level of care and compassion shared with our patients.
Deborah's spare time is spent "working/playing" in her gardens, DIY projects, and spending time with her son and 1 year old grandson.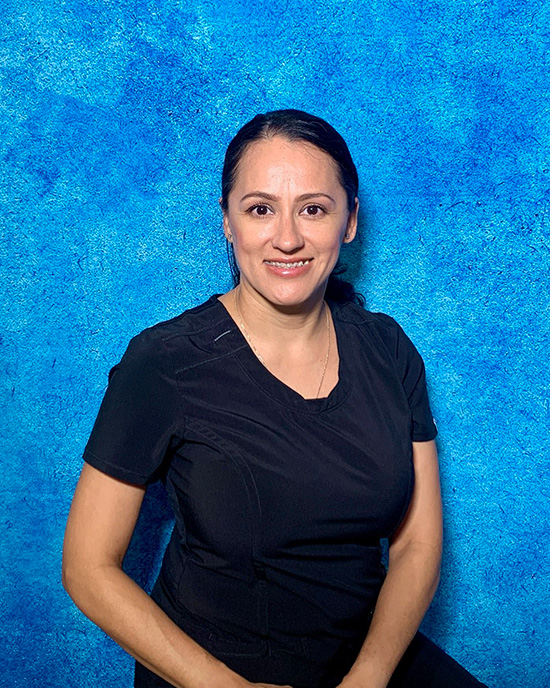 Nuvia – Registered Dental Hygienist
Nuvia has been a valued part of our team since 2006. Initially, she worked chairside as a surgical assistant, and then furthered her education 7 years ago by obtaining her AS degree in dental hygiene. We are blessed that she continued with our office in her new role as Registered Dental Hygienist. Nuvia speaks fluent Spanish and helps our patients with her bi-lingual capabilities. When not here with her LP team, she enjoys spending quality time with her family and enjoying outdoor activities.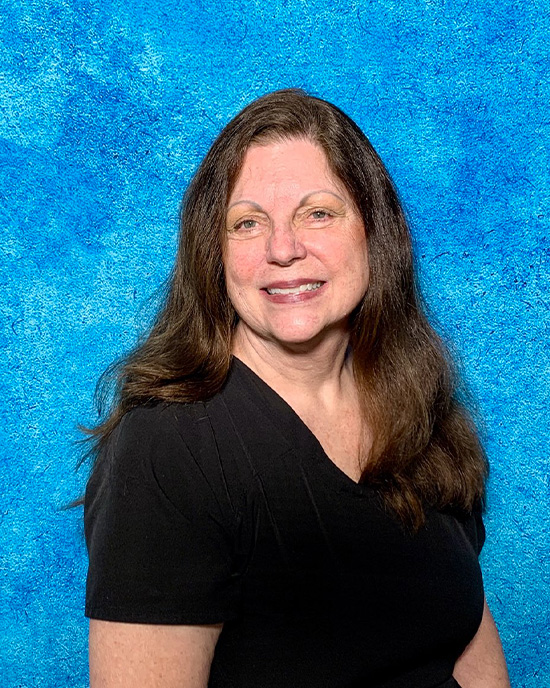 Freda – Registered Dental Hygienist
Freda recently joined our hygiene team. She brings many years of comprehensive experience to our team. Freda enjoys educating our patients so they may be proactive in their own dental health and she looks forward to being their "preventative professional" for years to come.
Freda, alongside her husband co-owns and manages the only dairy farm in Polk County. She enjoys horseback riding, traveling, sewing and reading. Her other passions include educating youth in proper nutrition, and Agriculture Advocacy. While there are many sayings she likes, one of her favorite is, "Live life like someone left the gate open".
Administrative Team
Beverly
Bev has been with LP for almost 40 years, starting with the practice founder, Dr. Jim Belcher. As the practice administrator, she oversees all aspects of the clinical and clerical areas. She loves the daily interaction with patients and team members and considers them all, extended family. Bev enjoys cooking, traveling, is an avid animal lover, and enjoys spending time with her family.
Bailey
Bailey has been a part of dentistry for over 10 years now. She does all of the organization for our events and seminars. Her great communication skills are instrumental in her success as our liaison that communicates with our referring practices. Bailey enjoys traveling with her family, and spending time with her two boys and doing things they love.
Paula
Paula has been part of our team for over 4 years. She brought 10 years of dental administrative assistant skills to our team. Her sweet and compassionate disposition is well received by our patients. She and her husband have been blessed with two beautiful granddaughters. Paula and her husband share their home with a sweet rescue fur baby, Zack.
Sandi
Sandi is to LP but not to the dental field. She brings over 25 years of experience working with doctors, team members and patients to ensure a smooth transition from consultation to treatment. Sandi enjoys family and friends, relaxing on the beach and volunteering for those with developmental and intellectual disabilities.
Terry
Terry is another integral link in our admin team. After a decade of career change, Terry came back to the LP family 2 years ago. Terry manages all aspects of the dental insurance compensations and daily reports, etc. In her free time, Terry enjoys traveling and taking care of her fur baby rescues.
Tara
Tara has been in the dental industry for over 20 years. She started her career as a surgical assistant. She now is our insurance coordinator and is happy to help with any insurance questions you may have. She and her husband enjoy spending time with their two dogs at the beach or on the boat.
Allison - Front Desk
Allison is a graduate of Travis Career Center of Dental Assisting. She takes care of our digital information and assists all of our doctors with patient care. She also gives freely of her time volunteering in her church ministry, loves traveling and going to the beach. Allison has been a valued member of our team for 13 years.
Taylor - Surgical Dental Assistant
Taylor is a graduate of Traviss Career College of Dental Assisting. She has been a certified dental assistant for 4 years. She enjoys spending time with her husband and their daughter at home or at the park. Taylor is expecting another baby girl in February 2020.